September 18-21, 2023 Phoenix, Arizona: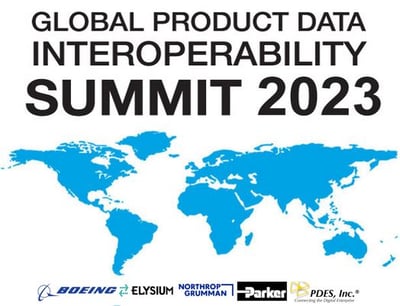 Anark will sponsor and present at GPDIS 2023 as an active part of this Aerospace and Defense community that includes our customers Boeing and Northrup Grumman Corporation. This event is executed in conjunction with CIMDATA and PDES Inc., the latter organization having standardized data exchange for almost 30 years with their continuing efforts developing the STEP standards.
Anark's digital collaboration software makes product data accessible and actionable across manufacturers and their suppliers for better, faster decisions. Anark Collaborate extends the value of PLM and CAD, in addition to other authoritative data, for customers like Boeing, GE Gas Power, NAVAIR, Hydro-Quebec, TE Connectivity, MxD, Lockheed, Purdue, multiple US Department of Defense entities and more.
Turn Suppliers into Innovation Centers with Anark Collaborate
Anark will present on how Anark Collaborate enables a frictionless supplier collaboration portal together with modern or legacy PLM, CAD, documentation, 2D Drawings and more from all the major vendors plus other engineering and manufacturing software investments. For too long, manufacturers have made trade-offs by using generic content collaboration platforms or procurement systems for supplier collaboration, with poor results. Anark Collaborate connects directly to 3DEXPERIENCE, ENOVIA, Teamcenter, WindChill, SmarTeam in addition to all major Model Based Definition MCAD systems to enable a technical content collaboration platform designed to make manufacturers and their suppliers more effective.
Anark also plans to update the experiences of Boeing and how they are "Utilizing 3DEXPERIENCE, Anark & Open Standards to Deploy a Connected & Collaborative Digital Enterprise". Boeing is embracing open standards as a cornerstone of its Digital Thread vision for improved data access and collaboration throughout their extended enterprise and Anark is a proud Boeing 2nd Century partner, providing advanced content management, data distribution, & visual collaboration throughout extended enterprise. Anark integrate seamlessly within diverse Boeing data management & digital ecosystems.
For more information, please Contact Anark.