It's time to stop doing the same things, in the same way, with supply chain collaboration. You and your suppliers need to be more agile, resilient, and responsive. But how can you make that happen with so many suppliers in your value chain?
"The complexity of global industrial supply chains exponentially increases their risk. On average, an auto manufacturer has around 250 tier-one suppliers, but the number proliferates to 18,000 across the full value chain. Aerospace manufacturers have an average of 200 tier-one suppliers and 12,000 across all tiers. Finally, technology companies have an average of 125 suppliers in their tier-one group and more than 7,000 across all tiers." -Reimagining Industrial Supply Chains, McKinsey & Company
As an OEM you manage complex, high risk, and sometimes fragile supply chains. How can you drive resiliency, efficiency, and consistency through your industrial supply base with so many participants involved? By securely connecting your suppliers to your digital production data and processes, you can deliver a new level of supply chain collaboration, data access and value while still protecting your critical IP.
Here are our top five strategies for improving supply chain efficiency learned through close work with multiple leading OEMs who have successfully improved their supply chains' responsiveness, agility, and overall performance.
1. Go digital to get the right information to suppliers
To build supply chain collaboration success you need to ensure your suppliers have the right information drawn from your multiple systems of record – PLM, ERP, SCM, and others – today. This can only be done digitally, and improves your strategic supplier processes from RFx through production, to final part delivery with up-to-date documentation at each step.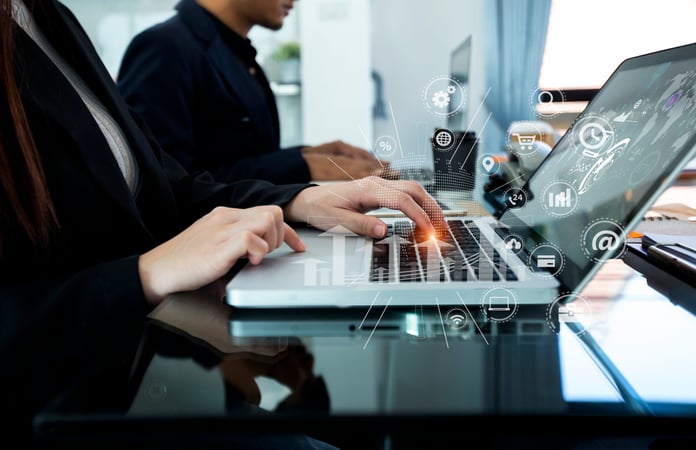 2. You have to combine model-based information with knowledge
As an OEM dealing with tens, hundreds or even thousands of suppliers, you can't just dump information on a supplier without enabling them to build knowledge. When a design undergoes critical changes, you need your suppliers to be engaged with the very latest version of the engineering and production data. Sharing 3D visualization of product specifications, GD&T, and BOM information improves understanding and reduces error rates. With an added ability to mark up, annotate and collaborate, knowledge naturally increases, and real-time decision making improves and accelerates.
3. Sharing key information while keeping IP secure is a necessity
One of the easiest ways to secure your content is to not provide access to files to begin with. But how do you do that when your suppliers need the information? The solution is in using secure, file-less web content that allows collaborators to view, annotate, and discuss all required technical and non-technical content without the use of shareable files. You need to enable multi-layer security capabilities that also utilize session-aware watermarking or other traceable security measures that record who has accessed the content, and provide a visual policy reminder to your collaborators.
4. Real-time supply chain collaboration builds productivity
You don't just have to get rid of paper-based techniques and connect your supply chain digitally, you must enable and encourage rapid feedback and communication loops. When your supply chain teams can view information on just about any device, as well as create markups and annotations, anyone involved in the process all the way down the supply chain can easily ask questions and clarifications, while subject matter experts can quickly provide answers.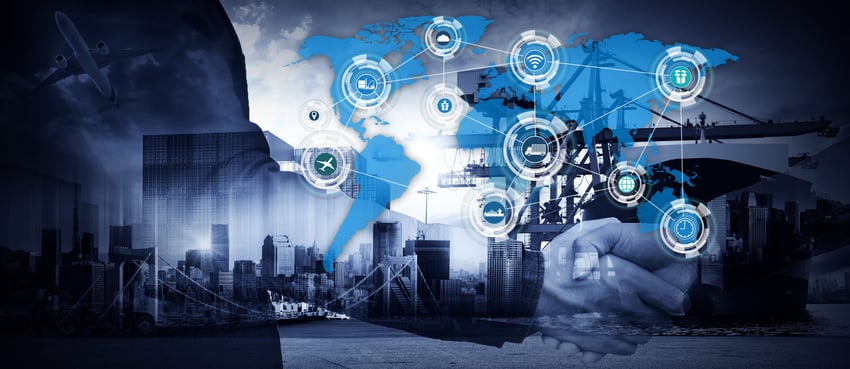 5. Maintain and improve traceability
The last piece of the puzzle is to make sure that your newly improved supply chain collaboration and communication is logged and archivable. This provides everyone involved with a better understanding of your processes from early sourcing through to product delivery. And your internal stakeholders need to reference this information to continuously improve their processes. When disruptions occur, you'll have a record of what happened to remain agile and avoid unplanned delays or costs.
---
These foundational strategies increase supply chain collaboration, value and performance, but successful implementation may appear daunting at first glance. This is where Anark's intelligent information management solutions come into play – allowing OEMs to collect, publish and deliver up-to-date technical content, digitally, securely and in a timely manner to even the largest and most diverse supply chains. Build your strategic supply chain's resiliency, responsiveness, productivity, and quality through tools that connect your manufacturing digital thread to the people who need to know.