Siemens Realize Live June 2023
June 2023 Las Vegas, NV: Anark was recently a sponsor of the Siemens Realize Live 2023 event where we continued the digital transformation engagements with our customers and partners talking about the value that Anark adds to Siemens Digital Industries Software products. An evening with our friends grooving to the sounds of Earth, Wind and Fire was outstanding along with many opportunities to catch up in person after many years.
Anark customers connect Siemens Digital Industries' Teamcenter PLM and NX to automate Technical Data publishing and collaboration processes that extend their digital thread to everyone inside and outside their organization. This enables connections between engineering, procurement, contract manufacturers and others in a collaboration environment finely tuned to modernize, automate and leverage their Siemens's investment, and achieve substantially improved efficiency and performance.
Anark has a number of customers the Siemens community who have found success such as Boeing, Rolls Royce, U.S. Air Force, Purdue, GE Gas Power and many more.
Have a look at the 4 big takeaways from Realize Live from Patrick Dunfey, Anark VP of Marketing and Alliances.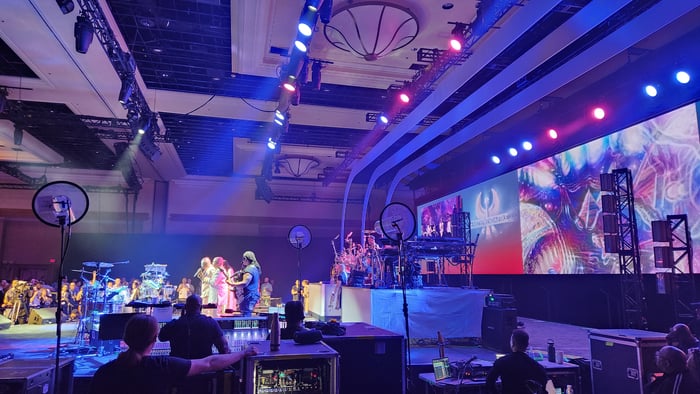 Turn Suppliers into Innovation Centers with Anark Collaborate for Teamcenter
Let's talk about how a frictionless supplier collaboration portal for Teamcenter has been established with Anark Collaborate. For too long, manufacturers have made trade-offs by using generic content collaboration platforms or procurement systems for supplier collaboration, with poor results. Anark Collaborate connects directly to Teamcenter and/or NX, providing a technical content collaboration platform designed for manufacturers and their suppliers. It's time to redefine collaboration and innovate faster!
Please reach out and Contact Anark.