Anark a Showcase Sponsor of PTC LiveWorx 2023
May 15-18, 2023 Boston, MA: Anark is excited to be a Showcase Sponsor of PTC LiveWorx 2023 and plan to have several members of our executive team attending along with our presence in the Xtropolis exhibit Booth 606. We will be joining thousands at PTC's premier annual event dedicated to digital transformation for the industrial enterprise. The PTC community and partnership is an active one for Anark with our support of the PTC/USER organization heavily represented by Anark customers such as TE Connectivity, Schaeffler, Sandia and other DOE National Laboratories, MxD, U.S. Army, Lockheed Martin and more at the first in-person LiveWorx since 2019.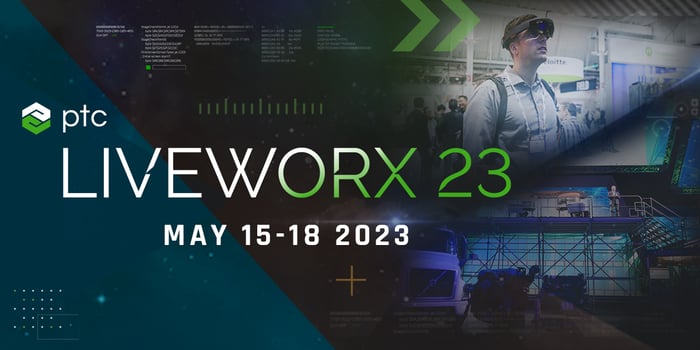 Turn Suppliers into Innovation Centers with Anark Collaborate for Windchill
Anark VP of Marketing and Alliances Patrick Dunfey will be presenting Tuesday May 16th, 2023 from 4:30 PM - 4:45 PM in the Xtropolis on IgniteTalX Stage Number 1. The conversation will focus on how a frictionless supplier collaboration portal for Windchill has arrived with Anark Collaborate. For too long, manufacturers have made trade-offs by using generic content collaboration platforms or procurement systems for supplier collaboration, with poor results. Anark Collaborate connects directly to Windchill and/or Creo, providing a technical content collaboration platform designed for manufacturers and their suppliers.
In this session, attendees will better understand how to:
Turn procurement and suppliers into innovation centers.

Regain valuable engineering time to focus on innovation.

Empower everyone to focus on the work that matters most.

Extend the digital thread of Windchill and Creo data to everyone inside and outside your organization.
It's time to redefine collaboration and innovate faster!
As an example of innovating faster, Kena Yokoyama, Engineering Manager for Product Definition, GE Gas Power had the following to say about the results they observed as they improved their Technical Data Maturity Level via Anark Collaborate, resulting in a modern, flexible, web-based approach and system for more secure, effective and traceable collaboration with their suppliers:
"Our error rate has been coming down by a significant amount every year…
…with Anark our error rate has gone down to 5% to 10% which is much lower than it used to be."
The mindset of the U.S. Department of Defense is changing rapidly in regards to Technical Data Collaboration and Anark together with PTC is closely aligned to support the Future Technical Data as a Service initiatives the DLA is pursuing.
Have a look at this great article on how Anark and PTC work together: 5 Must Haves for a Supplier Collaboration Portal for PTC Windchill
Stop by booth #606 in Boston and we are always ready to talk directly so please Contact Anark.