What a week at Liveworx 2023! Customer discussions, partnership opportunities, Boston's seaport district, a Dierks Bentley concert, and a brilliant closing keynote with Alex Honnold and Jimmy Chin. At a glance, here's what I heard and had me most excited to be a PTC technology partner. PTC's Digital Thread is better than ever with acquisitions to solidify their vision. Improving supplier collaboration is a major objective for manufacturers in 2023 and beyond. PTC's openness and strong partner ecosystem is a major differentiator for their customers. Cloud-native PLM and CAD is the future of the industry, and will accelerate business transformation for manufacturers and their suppliers.
The PLM Digital Thread is Still Here and Better Than Ever
PTC's model-based digital thread strategy was front and center throughout Liveworx. The convergence of digital twin data with physical real-world product performance has been a long-time building vision of PTC. And the recent acquisitions of Codebeamer and ServiceMax provide the bookends to this closed-loop model-based digital thread vision. Ok, bookends are not possible in an infinity loop, but these two products help round out the PTC product suite from planning early requirements (Plan) to fielded product service and maintenance (Service).

Important to also note that PTC carefully chose to use the "model-based" prefix without a specific suffix, leaving their digital thread strategy open to and inclusive of model-based definition (MBD), model-based systems engineering (MBSE), and model-based enterprise (MBE). While "model-based" adoption varies from manufacturer to manufacturer, any model-based information must be accessible seamlessly across the digital thread to maximize value. This is the full power of PTC's vision.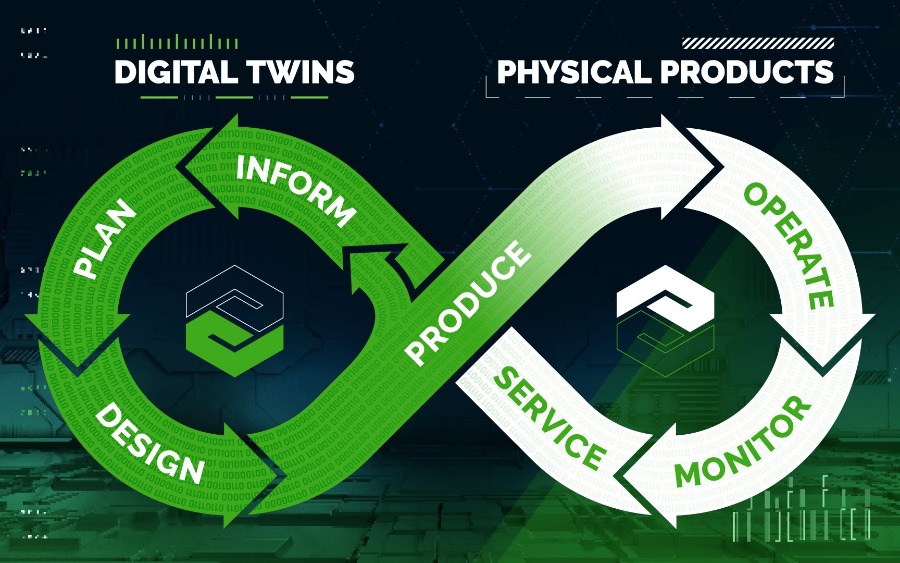 Figure 1: PTC Model-based Digital Thread
Supplier Collaboration is Key for Manufacturers, but Breaks the Digital Thread
There is a reason why the Produce (production) section is the longest part of the infinity loop above. This is where profit margins happen for most companies. Production delays slow time-to-market. Scrap and rework increase manufacturing costs. Supplier performance therefore is a major factor in time-to-market, product quality, and overall production costs. To capitalize on this, manufacturers must keep procurement teams and suppliers connected to the digital thread from early sourcing activities through production, delivery and verification and validation.

Not surprisingly, this is also the most difficult part of the closed-loop digital thread to keep closed.

I spoke with as many of the manufacturers at the event as I could, and it was apparent that the diversity of teams inside and outside their organizations require a diverse set of tools. Procurement teams made up of sourcing managers, buyers, and others use SCM tools to work directly with suppliers, covering everything from onboarding through taking delivery of supplier products. Suppliers come in all shapes and sizes and are looking for a consistent, simple method of collaborating with their customers. But procurement systems don't understand complex technical content. So Engineering and IT implement a specialized process to remove data from Windchill, package it, and share it with Procurement and the subsequent suppliers they are working with. Yes, you read that right. The most common method to connect Procurement and Suppliers to the digital thread is to remove data from it.
PTC's Partner Community Solidifies Their Digital Thread Vision
Luckily, PTC recognizes the importance of a strong technology partner ecosystem because no one vendor can do it all. PTC's open, partner-centric approach is a huge plus for their customers. Manufacturers, analysts, and PTC employees all shared this sentiment with me during the event. And I heard it loud and clear throughout the Partner Summit sessions.

Technology partners are stepping up to deliver complimentary solutions that strengthen the digital thread. Many of them are focused on extending the digital thread by getting data to everyone who needs it in a consistent, simple manner. These solutions can come in all shapes and sizes, but it was exciting to see more companies popping up, validating the need for connected data dissemination. The partner ecosystem is doing everything they can to strengthen the digital thread for PTC customers.
Cloud PLM and CAD is the Future with Windchill+ and Creo+
"Cloud is the future" is an obvious statement, but recent trends in the market indicate that only the strong will survive. The explosion of Cloud SaaS software has diluted the market with dime-a-dozen cloud-native products. The problem is most of them are repeat versions of other products already on the market. That's not what PTC is doing. They are delivering tried and tested Windchill and Creo products … plus … all the benefits you would expect from a SaaS offering. This is a big deal for manufacturers that have a cloud-first strategy today and the growing number of companies that will move to the cloud in the years ahead.

Creo+ will be a game-changer for engineering design review and similar co-design use cases. And Windchill+ will make the benefits of Windchill PLM more accessible to a larger part of the manufacturing market while enabling upgradeable partner applications to extend the digital thread to everyone who needs it.

Conclusion
The future is bright for manufacturers looking to maximize value across their supply chain with a digital thread strategy. By combining PTC's model-based digital thread vision with tightly integrated partner applications, manufacturers will turn their procurement teams and suppliers into innovation centers.
If you were unable to connect with us at PTC Liveworx 2023 and want to talk about how we can help you improve supplier collaboration by keeping everyone connected to the digital thread, contact us today!