Defense Manufacturing Conference 2023
December 11-14, 2023 Nashville, TN: Anark plans to sponsor and present at the Defense Manufacturing Conference 2023 in Nashville as we continue the initiatives with Aerospace and Defense OEMs, suppliers and the government directly. Anark continues to make good progress with The Digital Manufacturing Institute (MxD) as part of a joint project that is providing a visionary solution for supplier collaboration. This project will modernize acquisition and supply chain activities to improve acquisition and production lead times for the Defense Logistics Agency (DLA). Anark and it's partners plan to present the results at this event.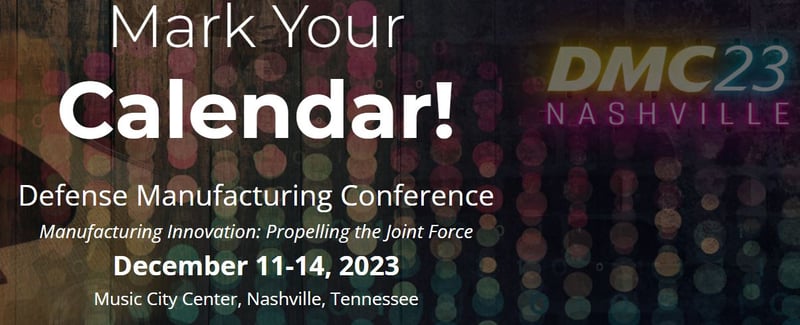 Anark Collaborate makes product data accessible and actionable across manufacturers and their suppliers for better, faster decisions by extending the value of PLM, CAD and other authoritative data systems for customers like Boeing, GE Gas Power, NAVAIR, Lockheed, Army, Navy, Air Force, Oshkosh, Honeywell, General Dynamics, Newport News and more. For too long, manufacturers have made trade-offs by using generic content collaboration platforms or procurement systems for supplier collaboration, with poor results and this is improving with Anark.
Experience gained through past DOD projects such the NAVAIR PMA-261 3D Digital Transformation Project has helped define automated systems for the creation, validation and delivery of standards-based Technical Data Packages (3Di documents) to the Defense Logistics Agency (DLA) and other Navy groups, all based on MIL-STD-31000B for future provisioning, cataloging and sustainment needs. This trend of 3Di creation is accelerating with defense services requiring technical data be validated and delivered using these 3D PDFs, an approach that Anark pioneered 15+ years ago. Anark is also well positioned to support the future Cloud DOD initiative via the MxD engagement plus, similar activities at Aerospace & Defense OEMs.
For any questions, please Contact Anark.