Prepare for your

workforce of the future

by

enabling your workforce of '

Now'
As a manufacturer you are currently navigating your way to a new level of digital agility within your operations, and solving the technical and IT problems you have identified are your top priority. But at the same time, no digital strategy will work unless your people – engineering, shop floor, assembly, packaging, supply chain, service, etc. – are all on board with the changes in a manner that addresses their specific problems and challenges.
Identifying those problems can be the first challenge, a topic that McKinsey & Company has investigated:
"…respondents who do report success point to 21 best practices, all of which make a digital transformation more likely to succeed. These characteristics fall into five categories: leadership, capability building, empowering workers, upgrading tools, and communication. These categories suggest where and how companies can start to improve their chances of successfully making digital changes to their business." –Unlocking Success in Digital Transformations, McKinsey & Company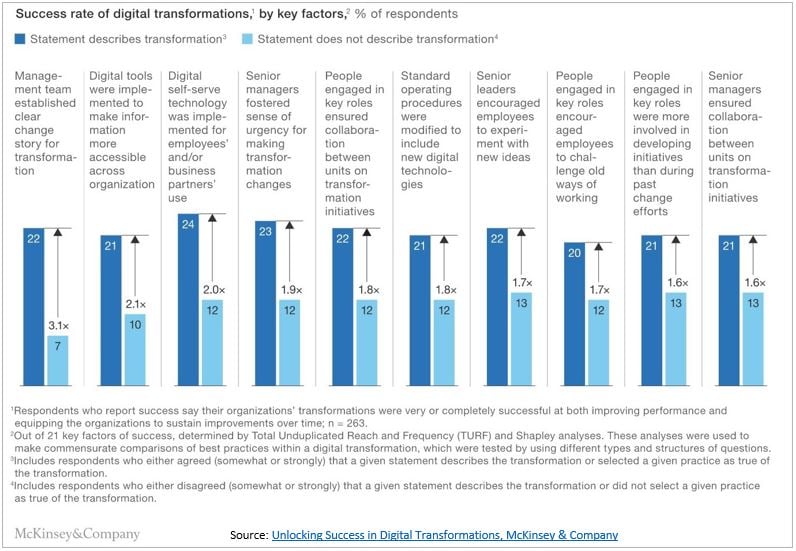 As pointed out above, empowering workers, upgrading tools, and improving communications for your people are all key elements of a successful digital manufacturing transformation. A part of this topic frequently covered by the media is the need to develop the talents and skills for the 'Workforce of the Future'. Herein lies the fundamental question and challenge: What about your 'Workforce of Now', and how can they be an effective part of your long-term digital transformation journey?
Put the Workforce of Now First
Part of the envisioned manufacturing workforce of the future will most certainly include highly specialized experts in AI, VR, Python scripting, robotics and other modern technologies and processes. But to empower digital transformation today, you need to support your current production workforce with intuitive tools that don't demand high levels of training, deliver accurate, easy-to interpret information, enable real-time work-in-progress tracking, and that foster more effective cross-functional collaboration and visibility. This will improve product quality, throughput, and efficiency, and will become an integral foundation your digital transformation success.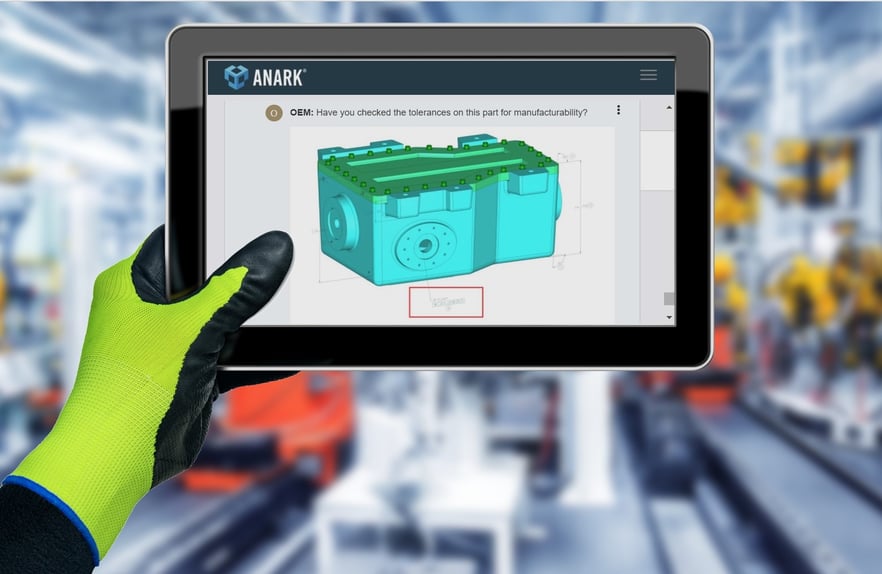 This is the mission of Anark. Our software solutions allow you to connect your manufacturing digital thread to easily and seamlessly communicate with your production and MRO stakeholders – engineering, production, supply chain, procurement, and field service. By implementing smart, flexible, easy-to-use tools, your people can securely access always current, use-case-specific technical content, files, and workflows. And instead of outdated and inefficient on the shop floor, they can now access to the exact right information they need, at exactly the right time, and in a manner that can be easily deployed today.