By Andrew Crowley
You may have heard a dull roar on one of your recent Zoom or Teams calls at work within the last few weeks. If you haven't, you may yet. The sound you are hearing is parents celebrating kids going back to school. Sure, it's always a bummer when summer ends, but oh those sweet sounds of silence when the kids go back to school...hard to beat that!
In the spirit of going back to school and learning something new, I wanted to share some of the most used acronyms that I've seen in discussions, proposals,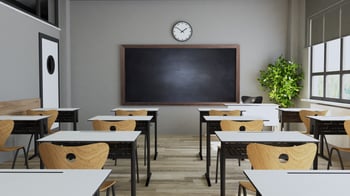 and presentations in the manufacturing, engineering, and supplier collaboration space and, how we use them here at Anark. Turns out that many acronyms have more than one definition, so I've gathered all of ours in one place. Consider it a collection of back-to-school supplies, except, you know, for optimizing technical data sharing and collaboration.
TDP – Technical Data Package: A set of electronic files that describe a particular product or product component. I recently wrote a deep dive on this one, and Anark has been a leader in TDP authoring, publishing and collaboration tools for over 15 years. In fact, our 3D PDF TDP is the example used in MIL-STD-31000B, first released in 2018.
PLM - Product Lifecycle Management: is the process of managing a product's lifecycle from inception, through design and manufacturing, to sales, service, and eventually retirement. As a technology, PLM software helps organizations develop new products and bring them to market. At Anark, our technical data collaboration platform, Anark Collaborate, integrates directly with all major PLM systems to make technical data and the experts who own it easily accessible to everyone who needs them.
BOM - Bill of Material: A list of the raw materials, sub-assemblies, intermediate assemblies, sub-components, parts, and the quantities of each needed to manufacture an end product. At Anark, we recognize that technical data is made up of more than 3D models. That's why our technical data collaboration platform produces data packages that contain the complete product definition, even if the complete set of information resides in different systems.
CAD - Computer-Aided Design: is the use of computer-based software to aid in design processes. CAD software is frequently used by different types of engineers and designers. CAD software can be used to create two-dimensional (2-D) drawings or three-dimensional (3-D) models. At Anark, our CAD adapters understand the intricate details that engineers design into their CAD models. These adapters make it easy for engineering teams and the manufacturing businesses around them to produce and share high fidelity 3D PDF and web-based TDPs.
MBD – Model-based Definition: is the practice of using 3D CAD models to define components and assemblies with enough information to manufacture and inspect a product without the need for engineering drawings. This information includes GD&T, material specs, BOM data, and other associated digital product definition. Anark's technical data collaboration platform understands CAD with embedded MBD data so everyone can work off and collaborate on the same 3D master design, accelerating your journey to becoming a model-based enterprise. Speaking of "MBE"…
MBE – Model-based Enterprise: a strategy where the 3D model of a product and its components serve as the authoritative source of product information throughout all phases (design, manufacturing, delivery, service and support) of the product's lifecycle. At Anark, we help companies, like GE Gas Power, become Model-based Enterprises, using our technical content collaboration platform to share their digital product definition, transform supplier collaboration, and reduce errors, scrap and rework.
GD&T – Geometric Dimensioning and Tolerancing: a method of symbolic notation used in CAD models that explicitly tells manufacturing personnel and the machines they use what degree of accuracy and precision is need for each key feature of a part. For example, to show the acceptable variation range for the diameter of a drilled/machine hole. Anark's technical data collaboration platform makes it easy to share all the information necessary for efficient verification and validation, resulting in more high-quality products the first time.
PMI – Product Manufacturing Information: conveys non-geometric attributes in a 3D model that are necessary for manufacturing product components and assemblies. Examples include GD&T, surface finish, and material specifications. The Anark Core platform makes PMI available to all downstream recipients so they can produce and deliver high-quality products to their customers faster.
ETL – Extract Transform Load: is a data integration process that combines data from multiple data sources into a single, consistent data store that is loaded into an output data container, or other target destination. Now let's put it all together. An ETL process that understands CAD,
MBD, PMI and PLM BOM data (acronym triple word score!) is essential for effective technical data collaboration. At Anark, our products automate this process, saving engineering and IT professionals significant time and frustration in how they share the right data with their suppliers, operations, customers, and service and support teams.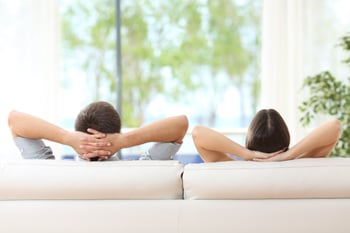 If you can't automatically extract all of the information embedded in your technical data, transform it into compliant technical data packages, and load it into a content management and collaboration platform that works on any device with a web browser, then what heck are you doing? Maybe just enjoying the silence of back-to-school season. I get it.