October 3-6, 2022
Orlando, FL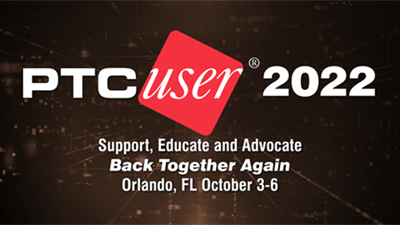 Gathering of the World's Largest Independent User Group for PTC Software
Anark at PTC/USER 2022
Anark returned to the first in-person PTC/USER event in almost 3 years as a premium sponsor and presenter in this community that includes customers such as Lockheed Martin, Sandia, U.S. Army, U.S. Navy, Solar Turbines, BAE systems, Ericsson AB, Northrop Grumman, Schaeffler, TE Connectivity and many more.
Anark reviewed a Technical Data Collaboration Maturity Model that outlines the progression from file-centric to data-centric technical data collaboration. The business and people benefit that accrue as organizations move from ad-hoc, file based, technical data package distribution to the deployment of a modern technical data communication platform are substantial and we are especially excited about the partnership with PTC where our combined platforms are providing value, especially for supply chain enablement.
This platform provides data security, fine-tuned access controls, support for modern web browsers, mobile first strategies, traceable web-based markup and collaboration and can substantially increase the productivity of users who also need to make information available to partners or suppliers who may be outside of the authoritative systems and data they create with their PTC investments.
As with all 2022 in-person events, we were eager to get back to the relationships we have established over many years with this community. Anark had a "welcome back" party that was well attended!
For any information on how Anark and PTC work together please Contact us.
Related Resources:
eBook: The Technical Data Maturity Model