Digital Thread and Digital Twin each provide a strategic framework for creating value across the enterprise. But how can you combine these two ideas into a single strategy to transform your business?
By: Randall S. Newton | June 10th, 2021
A generation of automation has brought manufacturing to a place where various software systems generate colossal amounts of data. The three-letter acronyms describing these systems have become part of industrial jargon: CAD, CAE, PDM, PLM, ERP, MES, SCM, CMS, and others.
Yet, many times conversations about manufacturing processes end with the phrase, "then we copy the data from the BOM." We have plenty of data creation, data gathering, and data management. System by system, we learn various aspects of what a product should become and how a manufacturing process should work. The next step is to move beyond "should" and into "does". Information about planned performance can become information about real-time, real-world performance. Transforming information into intelligence is the next step.
Creating a digital information framework
Two related concepts have moved to the forefront in this quest for real-time intelligence, Digital Thread and Digital Twin. Here are the quick definitions:
Digital Thread is the ability to deliver the right information at the right time to the right people to improve specific performances.

Digital Twin is a constantly updated (real-time) visual representation of a product, system, or process.
These new information frameworks are driving a new process model where data is seen as part of both a digital thread and a digital twin. Like using model-based engineering, the thread and twin describe a strategic framework for creating maximum value in the enterprise. Both include as-designed requirements, validation and calibration records, as-built data, as-operated data, and as-maintained data.
Digital Thread and Digital Twin are concepts, not specific products or services. You can't run to your local integrator and order a Digital Thread. The goal is to create fully digital systems where every individual in the organization has all needed information in an easy-to-access, easy-to-share system.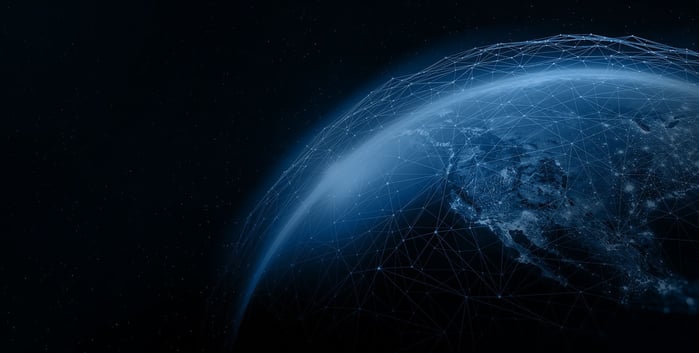 Connectivity is the overriding goal. So many data-related issues all come down to connections and access, to eliminate the enemies of efficiency that plague manufacturing operations. How many of these challenges have occurred in your organization?
Engineering changes do not reach the shop floor in a timely fashion

Lack of supplier visibility

No standard or control on work instruction creation

Out of sync content management and control

Inaccurate, out of data information

Loss of productivity due to unclear information

Lack of data access for the right people.
These sound like technology issues or methodology problems, but the end result always affects the individuals in the operation. Fully digital systems serve the needs of team members by eliminating connectivity and data access issues.
The Digital Thread
The Digital Thread is the communications side of this new industrial framework. It allows connected data flow for all asset information. The idea of a Digital Thread originated in aerospace research more than 10 years ago. Researchers at the US Air Force Research Laboratory at Wright-Patterson Air Force Base coined the phrase as a way to describe model-driven assembly on the factory floor. Multiple threads reach from the model (the common data source) to design, procurement, testing, production, field operations, and sustainment. Nobody has to request data, nobody has to respond with a copy/paste email. The information is always "on" and always accessible.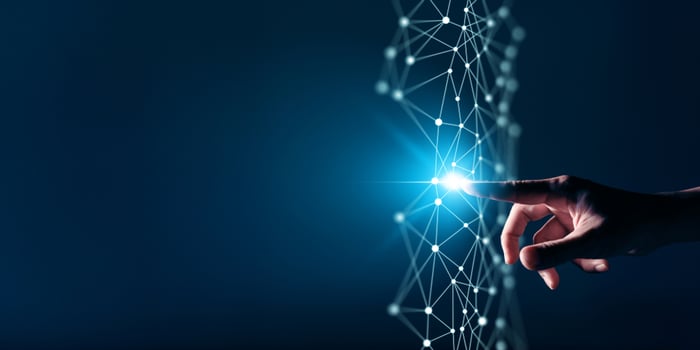 The Digital Twin
Having always-on, real-time access to data from Digital Threads makes a Digital Twin possible. The threads transmit a comprehensive view of the product or process, combining Bill of Materials details with CAD data for a visual, virtual, real-time representation. It takes a two-way flow in Digital Threads to enable a true Digital Twin. In essence, a feedback loop where calibration, validation, as-built and as-used data all update the Twin and the Thread. Together, the Digital Thread and the Digital Twin are the unification of design and data.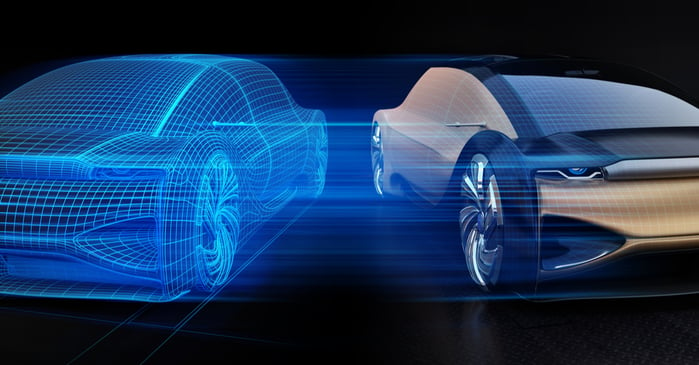 A manufacturing force multiplier
In military science, an operational system that uses strategy to increase the effectiveness of existing armaments is called a force multiplier. When all channels of data are connected in a Digital Thread/Digital Twin framework, team members are united in a strategy that empowers better use of existing data. In effect, manufacturers gain a new force multiplier for manufacturing value.
In future articles, we will explore how Anark technology provides the strategic framework for enabling Digital Thread/Digital Twin efficiencies. To learn more about the Anark approach, watch this 10-minute presentation from the ASME Digital Twin Summit.
Randall S. Newton is Managing Director of Consilia Vektor, a boutique consulting firm specializing in industrial digitalization.