Supplier Collaboration Portal for PTC Windchill
When you connect PTC's Creo and Windchill to Anark to automate your TDP publishing and technical data collaboration processes, you extend your digital thread to everyone inside and outside your organization so they have secure access to the information and expertise they need to accelerate product innovation. Common use cases include: 3D PDF publishing automation, and enhanced supplier collaboration with a mobile-first supplier portal for Windchill.


Improve Supplier Collaboration
Supplier performance and satisfaction improve enabling concurrent engineering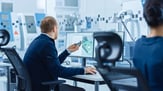 Eliminate Engineering Errors
Reduction of engineering errors that lead to scrap, rework and waste lead to cost savings

Improve Product Quality
Fewer quality issues during assembly or in the field will increase customer satisfaction
PTC Windchill - Anark Videos
Learn why and how companies extend Windchill into their supply chain with the Anark supplier portal
Redefining Supplier Collaboration Portals - Anark at PTC User 2022 Replay (9 mins)
Learn how to stop making technical data collaboration compromises across your supply chain, and get back to faster innovation
PTC – Anark Integration Overview (4 mins)
Watch this presentation from a recent PTC customer advisory board meeting to learn why companies choose Anark for their supplier collaboration portal.
PTC – Anark Integration Demo (10 mins)
Watch this demo from a recent PTC customer advisory board meeting to see how the supplier collaboration portal works.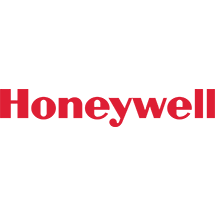 PTC Integrations
Anark offers two integrations that streamline the collection, formatting, and publishing of technical data packages for your suppliers, design partners, and other downstream stakeholders.
Creo CAD Adapter:
This plug-in enables Anark Core Workstation to understand all information designed into your 3D CAD models: model views, combination states, embedded model-based design data, CAD-based BOM structure, and other important product manufacturing information (PMI).
Windchill Integration:
This API based integration enables Anark Core Server to connect directly into your PTC Windchill application, adding menu commands for ad-hoc/on-demand publishing, and workflow triggered publishing for complete process automation. This is commonly used to automate technical data collaboration into an engineering change process.